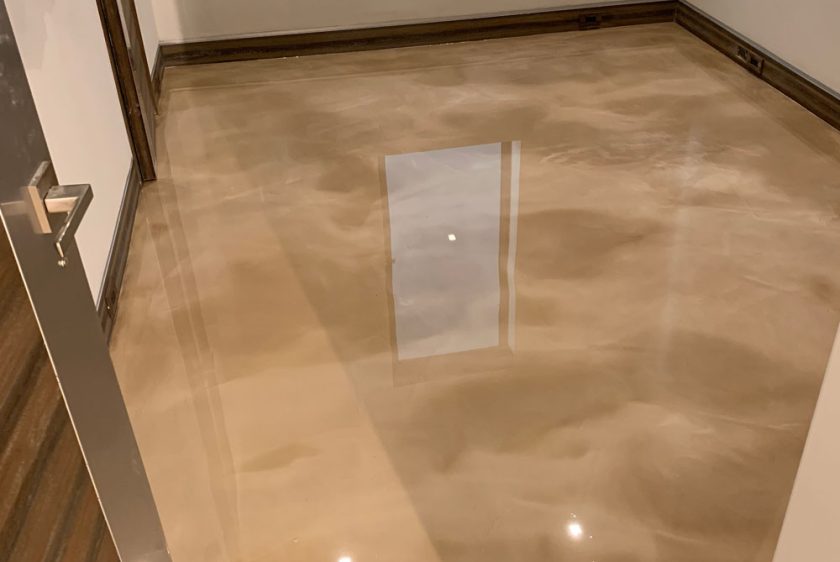 Commercial Epoxy Flooring Experts in Palm City, Florida
Superior Floor Coating – Commercial Epoxy Flooring Experts in Palm City, Florida
Out in the rolling Emerald paradise of Palm City Florida, Superior Floor Coating stands tall as the pioneer in Commercial Epoxy Flooring. We have mastered the art of transforming your workplace floors into an impressive feature promoting visual appeal, practicality, and most importantly, safety.
At Superior Floor Coating, it's not just about what your floors look like – it's about what they can do! Get ready to embrace a world where immaculate aesthetics and advanced safety features merge seamlessly to bring you a range of flooring solutions that engage form with function.
Epoxy flooring has been around for decades for an important reason: it mixes amazing aesthetics with functional features for commercial spaces, providing a solution that stands the test of time effortlessly. Here at Superior, we believe in delivering the best in terms of quality and service while making sure you are in the company of professionals who truly understand what you need.
Understanding Epoxy Flooring
If you've ever marveled at that sleek, high-gloss floor in an auto showroom or a hardware store, chances are you have interacted with epoxy flooring. Epoxy is a thermosetting resin applied as a protective and decorative coating over concrete floors, adding a touch of glamour while ensuring longevity. Epoxy coating creates a high gloss, hardwearing, and durable surface that is resistant to heavy traffic, spills, and even falls, making it the floor-covering choice for numerous commercial entities.
Epoxy flooring offers the flexibility of enticing customization options. It can mimic natural stone patterns, create a swirled metallic finish, or even replicate scenes from nature. However, the beauty of epoxy isn't limited to its attractive finishes. The toughness it offers gives your concrete floor longevity and an added shield against daily wear and tear, significantly reducing maintenance costs.
Activities around commercial spaces are often frenzied, and flooring is one of the elements that makes the first contact with accidental spills, heavy machinery, and workforce traffic. A poorly maintained or unsuitable flooring can lead to mishaps, reduced productivity, and eventually incur significant costs. This is where epoxy flooring shines! With its exceptional resistance to harsh environments and a wide variety of aesthetic options, it offers a flooring solution that is safe, durable, and beautiful.
Our Offerings at Superior Floor Coating
Superior Floor Coating takes pride in providing the best epoxy flooring solutions to businesses across Palm City, Florida. We are experts in epoxy coating, and our collective years of experience coupled with our dedication and meticulous attention to detail set us apart from the rest.
We understand that every business has unique needs. This is why we provide personalized consultations and site visits to evaluate your space and accordingly provide the most suitable epoxy flooring options. We are also equipped to handle concrete polishing and coatings, metallic epoxy floor coatings, color quartz flooring, and polyurea floor coatings, among other services.
Our commitment extends beyond installations. We deliver aftercare advice and services to ensure that the beauty and functionality of your flooring remain intact for years to come. We stand by our promise of delivering superior quality, safety, and an aesthetically pleasing result that adds value to your commercial space.
Choose Superior For Your Commercial Flooring Needs
Now that you understand the benefits of commercial epoxy flooring and how Superior Floor Coating can provide an unbeatable service, why not experience it yourself? Step into the world of hassle-free flooring installation that leaves your commercial space safer, more attractive, and profoundly professional.
We're easy to reach and we deliver quickly. Simply give us a call at 772-207-9668 or drop us an email at [email protected]. Our friendly team would be more than happy to assist you and walk you through the simple process of giving your commercial space the floor it truly deserves.
Superior Floor Coating- we are not just in the business of creating floors, we aim to build benchmarks. Our dedication to service, the quality we deliver, and the relationships we create along the way are the cornerstones that make us more than just a service provider – we are your flooring partner.