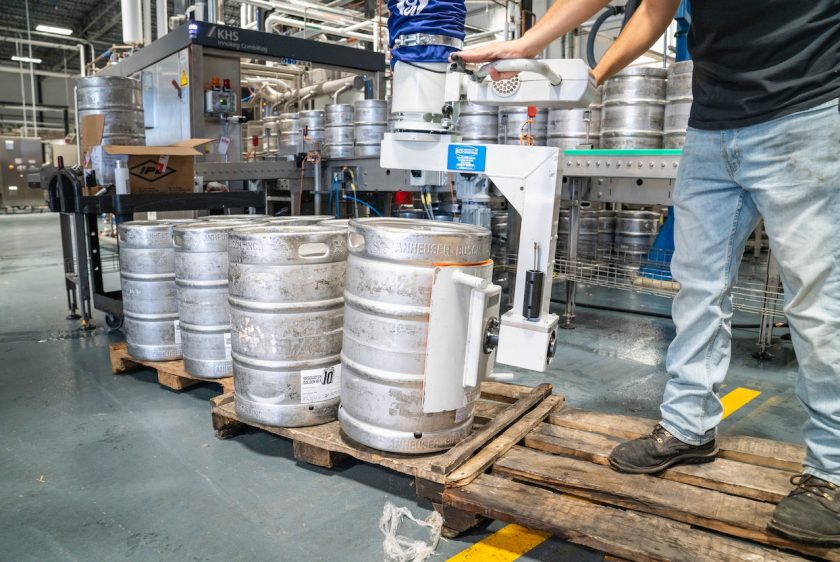 How to Choose the Right Coating for Your Warehouse Floor
Warehouse floors are subject to heavy traffic, chemical spills, and temperature fluctuations that can cause significant wear and tear over time. To ensure your warehouse floor lasts as long as possible, it's essential to select a coating that is specifically designed for the needs of your space. In this article, we will discuss the factors you should consider when selecting a coating for your warehouse floor and provide an overview of some common types of coatings.
Factors to Consider When Choosing a Coating for Your Warehouse Floor
When choosing a coating for your warehouse floor, there are several factors you should take into account:
Traffic and Usage: The amount of foot or vehicle traffic in your warehouse will influence the type of coating you choose. If you have frequent vehicular traffic in addition to large numbers of pedestrians, opt for a more rigid material such as epoxy or polyurethane. If only pedestrian traffic is in lighter volumes, then acrylic may be suitable.
Chemical Exposure: Will any chemicals be present on the surface? If so, select a product resistant to these chemicals – most epoxies and polyurethanes can handle light amounts, but heavier exposure may require a specialist product.
Temperature and Climate: The temperature of your warehouse's environment, and any potential changes or fluctuations, should be considered when selecting a coating. Polyurethanes are generally more tolerant to extreme temperatures, whereas acrylics struggle at high temperatures, and epoxies may be susceptible to extensive cold weather exposure.
Surface Preparation: Before applying any coating, you must conduct sufficient surface preparation such as cleaning, patching, filling cracks, grinding uneven areas, and priming. This will ensure the best possible finish and ensure that your new floor coatings last longer.
Durability and Longevity: Different types of coatings have different lifespans depending on their characteristics – some can last up to 10 years with regular maintenance, while others need replacing more frequently (e.g., every 1-3 years). Consider how long you want your floor coatings to last before investing in one type over another.
Slip Resistance: If water or oil is present on the surface, then slip resistance should be considered – this can vary from product to product, so discuss with suppliers before deciding which coating to use.
Aesthetics: Some coatings come in various colors and finishes, so if you want your warehouse floor to look good and perform the function, aesthetics should be taken into account when selecting a product.
Budget: Your budget will ultimately decide which type of coating is most suitable – while epoxies tend to be more expensive than other types of coatings, they are generally more durable over time and can save money in the long run due to fewer maintenance costs.
Types of Coatings
There are various types of coatings available on the market, each with different characteristics – let's take a closer look at some standard options:
Epoxy Coatings
When applied correctly, these water-based products consist of an epoxide resin and hardener component, which create a strong bond with the existing substrate. Epoxy coatings provide excellent durability, slip resistance, chemical protection, and easy cleanability, making them ideal for heavily trafficked areas or where frequent chemical spills occur. The main disadvantage is that they can crack or discolor if exposed to extreme temperatures or humidity levels over extended periods. Still, this risk can be mitigated by choosing a quality product from reputable suppliers.
Polyurethane Coatings
These are solvent-based products comprising a polyol and isocyanate component that form a tough, abrasion-resistant finish. They often come in several color options and offer excellent scratch resistance, slip resistance, and chemical protection, making them ideal for any warehouse environment. The main disadvantage is that they can discolor or yellow if exposed to UV light over prolonged periods. Hence, opting for an option with built-in UV blockers is essential if you expect your flooring to be exposed regularly.
Polyaspartic Coatings
These are liquid-applied coatings made from aliphatic acrylic resin bonded together with reactive diluents or catalysts – they have rapid cure time (often just 1-2 hours) but also provide good durability, wear resistance, chemical protection, and easy cleanability, making them suitable for almost any type of warehouse environment. The main disadvantage is that the initial cost may be high compared to other floor coating options due to the specialized materials required for installation.
Acrylic Coatings
These provide a low-cost solution that comes in several colors but offers less durability than epoxy or polyurethane coatings – they can be easily damaged or discolored due to extreme temperatures or heavy traffic and are unsuitable for areas with frequent chemical spills. They may also require more maintenance over time to preserve the finish.
Choosing the Right Coating
Once you've considered all of the above factors, it's time to choose a coating for your warehouse floor – here is a summary of what you should do:
Assess traffic and usage – how much foot or vehicle traffic will there be?
Assess chemical exposure – are any chemicals present on the surface?
Assess temperature and climate – what is the temperature range in your environment?
Finally, assess surface preparation – ensure any uneven areas are correctly filled/patched before applying a new coating.
Assess durability and longevity – consider how long you want your floor coatings to last before deciding which type to go for.
Assess slip resistance – all coatings offer some slip resistance, but some may provide extra protection depending on their formulation (e.g., polyurethanes).
Consider aesthetics – does color matter to you? For example, selecting colors may help to make your warehouse floor look more inviting.
Consider budget – different coatings come with varying price tags, so choose one that fits your financial limits.
Installation and Maintenance
Once you've chosen the suitable coating for your warehouse floor, installing and maintaining it correctly is essential to ensure maximum performance over time. Installation should be carried out by an experienced professional who understands the specific requirements of each type of coating – this will minimize the risk of errors or damage occurring during application. Once installed, regular maintenance such as cleaning and inspections should also be conducted to preserve the finish and identify any potential issues before they become significant problems.
Conclusion
Selecting the suitable coating for your warehouse floor is essential if you want it to last as long as possible – take into account factors such as traffic, chemical exposure, temperature/climate fluctuations, surface preparation needs, durability/longevity requirements, slip resistance specifications, and aesthetics when making a decision on which product is best suited for your space. Make sure that installation is handled by a qualified professional, too, to get optimal results from your new flooring solution!