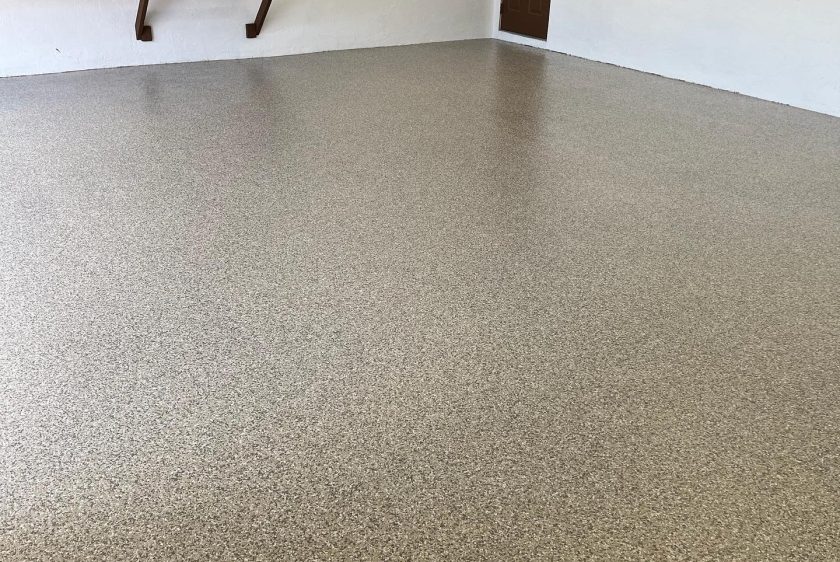 Epoxy vs. Paint: Unraveling the Superiority of Epoxy Coatings for Your Garage Floor
Setting the Stage for a Garage Revamp Showdown
When it comes to transforming your garage floor, you've probably come across two of the most popular contenders – epoxy coatings and garage floor paint. In the world of DIY home improvement, these two garage floor options have been sparring for quite some time, with homeowners often debating the merits of each. In this blog post, we will put an end to the epoxy vs. paint debate and finally determine which one offers the best performance for your garage floor. With a deep dive into their features, we'll help you make an informed decision to elevate your garage's aesthetics and functionality.
The Basics: A Brief Overview of Epoxy Coatings and Garage Floor Paint
Before we delve into the nitty-gritty of epoxy garage coating and garage floor paint, let's first understand the composition and primary characteristics of each option. Undoubtedly, epoxy coatings boast a blend of resin and hardeners, resulting in a sturdy and resilient surface. Upon curing, it forms a high-gloss, seamless finish that can truly transform your garage.
On the other hand, garage floor paint has its fair share of fans. As a user-friendly option, latex or acrylic-based paint is a popular pick for DIY enthusiasts. For added durability, you can opt for a one-part epoxy paint that offers some benefits of epoxy, albeit to a lesser extent.
The Great Durability Debate: Epoxy Coatings vs. Garage Floor Paint
One of the most hotly contested factors in the epoxy vs. paint discussion is durability. After all, your garage floor is subject to heavy traffic, spills, and the weight of vehicles and tools. Consequently, it needs a sturdy coating that can withstand the test of time and stress.
Epoxy coatings emerge as the undisputed winner in the durability department. With its ability to resist damage from impacts, abrasions, and chemicals, epoxy has the upper hand over paint, which can struggle to cope with heavy-duty use. Furthermore, epoxy coatings offer a higher level of resistance to oil, gasoline, and other automotive fluids, making it an ideal choice for garage environments.
The Aesthetic Appeal: Flashy Floors or Simple Sophistication
While both epoxy coatings and garage floor paint can upgrade the appearance of your garage, there are subtle differences in their aesthetic impact. Epoxy coatings often sport a high-gloss finish, making your garage floor shine like a showroom. Additionally, epoxy offers a plethora of design options, including metallic, quartz, and flake finishes, allowing you to customize your garage to suit your unique style preference.
Garage floor paint, on the other hand, may have a more limited range of design choices. While glossy and satin paint finishes can elevate your garage's appearance, they may lack the vibrant, eye-catching allure of epoxy coatings.
Ease of Application: DIY Dream or Nightmare
As a DIY enthusiast, the application process is a major deciding factor in your garage floor revamp project. While both epoxy coatings and garage floor paint can be applied by a dedicated do-it-yourselfer, there are differences in the preparation and application process.
Epoxy coatings require more extensive preparation, including proper floor grinding to ensure maximum adhesion. On the other hand, garage floor paint may provide an easier application, making it a seemingly attractive option for those short on time or inexperienced in the process. However, it's worth noting that the long-term benefits of a more durable epoxy floor might outweigh the initial ease of applying paint.
Budget Considerations: Cost vs. Value
When considering your garage floor makeover, the budget will inevitably come into play. In general, garage floor paint tends to be cheaper than epoxy coatings, which might cause some homeowners to lean toward the simpler option. However, the initial investment in epoxy coatings is typically rewarded with significantly longer-lasting durability and resistance to damage, which can save you money on repairs and repainting in the long run.
Environmental Impact: Bringing the Green Revolution to Your Garage
While it may seem like a secondary concern, it's essential to consider the environmental impact of your garage floor coating. Epoxy coatings are generally considered more environmentally friendly than traditional garage floor paint, as they emit fewer volatile organic compounds (VOCs). Additionally, epoxy's superior durability contributes to less frequent replacement, resulting in lower waste generation over time.
The Maintenance Game: Keeping Your Garage Floor in Top Shape
Maintenance plays a crucial role in prolonging the life of any garage floor coating. With epoxy coatings, you can enjoy a low-maintenance surface that is easy to clean and care for, with only an occasional hose-down to remove dirt and debris. Meanwhile, garage floor paint might require more attention and frequent touch-ups to maintain its appearance and functionality.
Epoxy Coatings Steal the Show
In the ultimate showdown of epoxy coatings vs. garage floor paint, it's apparent that epoxy coatings come out on top. With superior durability, aesthetic appeal, and environmental friendliness, epoxy emerges as a clear winner. While garage floor paint may seem like an enticing DIY-friendly option, it falls short in the long run, proving that epoxy coatings are the ultimate investment for functional and stylish garage floors.