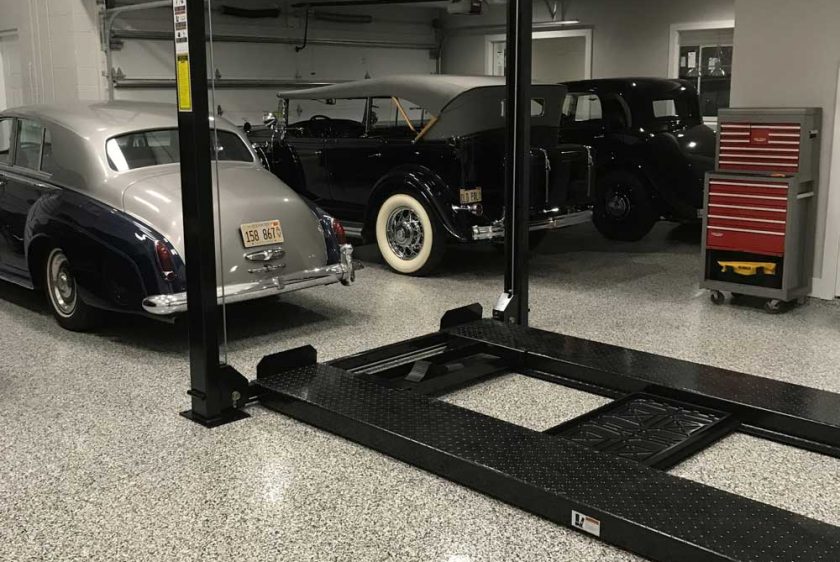 PALM BEACH EPOXY FLOORING SERVICES
Greet the Sunshine with Style in Palm Beach
When it comes to style, the city that immediately comes to mind is Palm Beach. Known for its exclusive real estate, chic residents, and pristine beaches, Palm Beach also sets the bar high when it comes to interior and exterior design. In this blog post, we'll focus on one aspect of design that is often overlooked, yet fundamentally important to style: the flooring. More specifically, we'll focus on Palm Beach Epoxy Flooring.
Epoxy flooring is a unique flooring surface that has a high level of hardness, durability, and chemical resistance. When properly installed, the beauty, functionality, and durability of a Garage Floor Epoxy or Commercial Epoxy Flooring is almost unparalleled. Palm Beach, with its high standards and discerning tastes, is the perfect setting for the utility and elegance of these floors.
Whether you're a homeowner looking for a stunning new look for your garage, or a business owner wanting to set the right tone for your commercial properties, you're in the right place. Let's dive deep into what makes Palm Beach Epoxy Flooring so special and how they can help you step up your style game.
What Exactly is Epoxy Flooring? An In-Depth Exploration
Epoxy is a term that has come to represent a specific style of flooring, and while the name is indeed connected to the type of material utilized, it entails much more than just the material. The installation process is equally important.
In simpler words, epoxy refers to a heavy-duty flooring surface that is created by mixing together a resin and a hardener. These two components chemically react with each other to form a rigid plastic material that is resilient, looks elegant, and is resistant to degradation. Epoxy floors can be found in multiple contexts, from industrial facilities to homes, and certainly, in many properties throughout Palm Beach.
But, beyond its good looks and toughness, what is it about epoxy flooring that makes it so irresistible to property owners in Palm Beach? Let's find out.
The Appeal of Garage Floor Epoxy in Palm Beach
What once was a simple, utilitarian space for parking cars or storing surplus household items, the garage has undergone a style revolution. Property owners now see the beauty (and increased real estate value) in glamming up this often-overlooked area. And when it comes to Palm Beach, being chic is non-negotiable even in the garage.
Garage Floor Epoxy is a popular choice among Palm Beach residents for its ability to transform dull, gray concrete into a glossy, high-performance surface. Mirage-like, it reflects and amplifies the light that pours in, instantly increasing the aesthetic appeal of the garage.
Beyond its shiny aesthetic, Garage Floor Epoxy is resistant to impacts, chipping, chemicals, stains, and surface abrasion. You need not worry about leaving scuff marks, stains from oil leaks, or impact damage from heavy tools.
Commercial Epoxy Flooring: The Professional's Choice
In commercial spaces, style goes hand-in-hand with professionalism. How your premises are presented can say much about the quality of your business. With Commercial Epoxy Flooring, you convey a balanced message of style, functionality, and high standards.
Commercial Epoxy Flooring is the ideal solution for high-traffic areas, such as retail spaces, restaurants, and office buildings. It is resilient and requires little maintenance, which makes it cost-effective in the long run. Moreover, you get a wide range of design options with epoxy flooring, from colors and patterns to textures and finishes. This allows you to create a floor that not only suits your needs but reflects your branding as well.
Industrial Epoxy Flooring – Tough yet Stylish
In industrial settings, the flooring has to stand up to a lot. There is regular heavy traffic, spills of all kinds, and the constant wear and tear of heavy machinery. This is why Industrial Epoxy Flooring is such a popular choice.
Industrial Epoxy Flooring, used throughout Palm Beach, possesses an excellent balance of toughness and style. Its durability ensures it withstands heavy usage without losing its appearance. Additionally, it provides a high-gloss finish that enhances brightness, contributing to a more efficient and pleasant working environment.
Best Practices for Maintaining Epoxy Flooring
Just like anything else, to maintain its shine and durability, Epoxy Flooring also requires some care. Though it is highly resilient and long-lasting, following some best practices can help extend its life and keep it looking its best.
Firstly, while Epoxy Flooring is resistant to stains, it's best to clean up spills as swiftly as possible to prevent any discoloration or damage. Regularly dusting or mopping the surface can keep it free from dust and dirt that could potentially scratch the surface.
If heavy machinery is constantly moved across the floor, using protective mats can help limit wear and tear. Regularly inspecting the flooring for any signs of damage can ensure that any necessary repairs are carried out promptly, preventing any further damage.
Conclusion – Step Up Your Style Game
Palm Beach is all about living life with style, sophistication, and a dash of flamboyance. The same applies to everything in this beautiful city, right down to the flooring. Epoxy Flooring, with its gorgeous finish, durability, and easy maintenance, fits perfectly into this vibrant, stylish landscape. Whether it's Garage Floor Epoxy, Commercial Epoxy Flooring, or Industrial Epoxy Flooring, each adds an element of stylish utility that is quintessentially Palm Beach. So go ahead, step up your style game, with Palm Beach Epoxy Flooring.