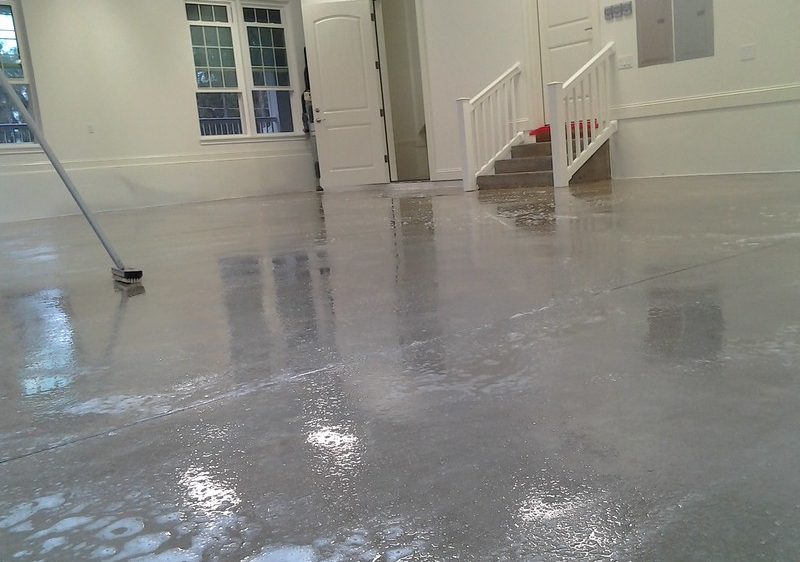 The Importance of Proper Preparation Before Applying an Epoxy Coating
Let's face it, any craftsperson who has ever tried applying an epoxy coating knows that the path to success lies in proper preparation. Flooring entrepreneurs and DIYers alike are often so eager to apply those beautiful coatings—we get it; you can't wait!
But without thorough prep work beforehand, even the most expensive and highest-quality of products won't be able to save your floors from disaster down the line. So if you're ready for floor perfection without all the headaches (and wallet pain), check out our comprehensive guide on prepping like a pro before application time!
Bid Dirt Farewell with Thorough Cleaning
We'll start by saying take advantage of this step! We know how tempting just giving your floor "a quick once over" is…but trust us, go deep or go home when cleaning before priming and coating. That means removing dirt, dust particles, debris —anything that might be a barrier between your freshly applied coating and the gorgeous floor beneath.
Simply put: banish grime before you apply your epoxy coating for best results.
Fill Those Cracks Like a Pro
No matter how good of a cleaner you are, some cracks and imperfections may still be visible after the initial cleaning. This is where fixing those pesky issues come into play. So put on your handyman hat and get patching —use either epoxy or other patch materials to fill in any remaining flaws. It helps level out unwanted protrusions while ensuring all blemishes disappear before application time. A bit of extra effort now will ensure all bumps in the road are smoothed over the long term!
The Magic Touch: Priming Is Key
We said it once, but we'll repeat it: priming is critical! Think about prepping, like getting ready for date night; primer acts as a foundation (or base ), so everything else sticks nicely afterward. When done right, a primed floor gives off that polished look and offers a superior bond between the substrate material and the coating below. Choosing the correct product based on the type of floor can go a mile toward longevity —higher quality products usually last much longer than cheap alternatives. So take our advice – do not skip this step! Now let's move on to the benefits.
It's All About Those Benefits – Durability, Beauty, and More
Let's get down to the juicy stuff —the perks of prepping your floors properly before applying that epoxy coating. First, a good clean and repair job will avoid any bubbling, peeling, or cracking issues. Plus, you can expect an appearance that exudes sophistication and elegance—imagine how heads will turn when people walk into your space! And don't forget safety – fewer slips while walking around means more peace of mind for everyone involved!
Last but not least: time & money savings. A beautifully prepared floor is much cheaper in the long term than reapplications or costly fixes later. So if saving both cash AND hours (who doesn't love those?) appeals to you, invest some extra effort upfront – it'll pay off in spades eventually.
Coat Away: Now Let's Get Your Floor On Point!
You did it, my friend: You've made it through the prep marathon; now let's bring on the fun part —applying that beautiful coat like a pro! With all work done beforehand, creating perfect application conditions is easy as pie (even more accessible!) So grab your tools and unleash that creative side – follow the instructions closely, use the correct materials, and let the transformation begin. Before you know it: You'll have a stunning floor that will make all those late-night DIY hours worth it!
The Bottom Line: Prep Is Everything in Achieving Perfection
So there you have it – our pro guide on prepping like an expert before applying an epoxy coating. Now remember this always: Floor preparation is not only necessary but also super beneficial when done correctly. From increased durability to enhanced aesthetics, improved safety levels & cost/time savings —all of these perks can be yours with just a little extra effort upfront! So don't be afraid to roll up those sleeves, get into prep mode and start transforming your space today or hire professionals to get the job done perfectly – success awaits!