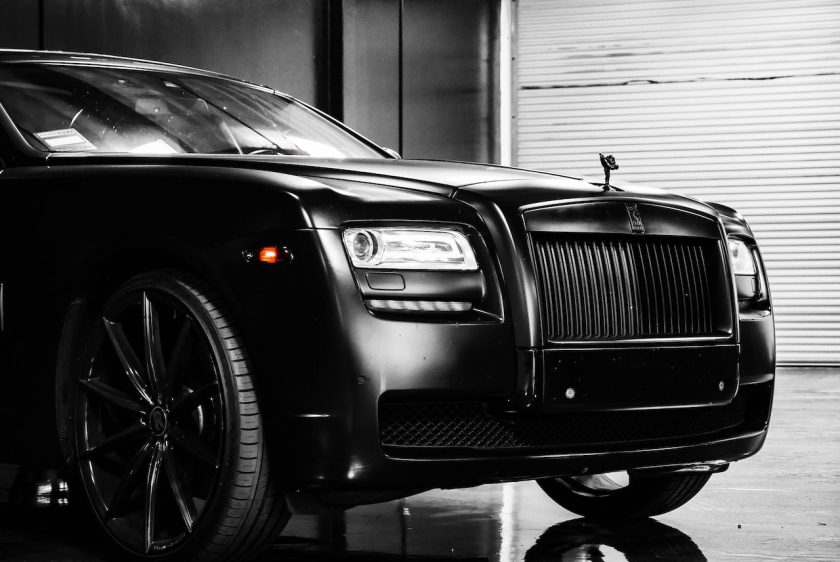 How to Clean and Maintain Your Epoxy Garage Floor
The garage is often considered a dumping ground for the items that don't fit inside your house. However, if you have an epoxy floor in your garage, it's essential to keep it clean and well-maintained to look great year after year.
In this article, we'll discuss why cleaning and maintaining epoxy floors is essential, provide detailed steps on how to do both regular cleaning tasks as well as deep cleans when necessary, cover preventative maintenance tips for lasting results, and explaining long-term maintenance techniques such as reapplying protective topcoat or calling in professionals periodically.
Understanding Epoxy Garage Floors
Epoxy flooring offers many advantages over standard concrete surfaces due to its durability against weather exposure (UV rays), chemical spills, etc., aesthetic appeal with different coloring options available from solid colors to metallic flakes embedded into the resin mix, giving any room a modern touch plus.
While these benefits make them ideal choices, epoxy garage floors face common issues, including yellowing, cracking, and peeling. These problems can be caused by incorrect installation, improperly curing the material according to manufacturer instructions, or lack of maintenance/care leading up over time.
Preparing for Cleaning and Maintenance
Before beginning any cleaning process, it's essential to gather all necessary supplies needed, such as mild detergent for general purposes, a scrubbing brush (if tough stains are present), a power washer with appropriate attachments if using a deep-cleaning technique plus protective gear like eye goggles in case there is splashing.
Once materials have been collected, you'll need to clear out any obstacles from a ground surface, such as furniture pieces or tools stored on top so that the floor can be accessed easily without obstruction while performing the tasks mentioned below – also, make sure the area has proper ventilation since some products used may produce fumes during use causing harm if inhaled directly into lungs! Finally, take safety precautions when working around electrical components near wall outlets nearby to avoid potential accidents due to the associated shock hazard.
Regular Cleaning Practices
To keep an epoxy garage floor looking its best regular cleaning should occur at least once a week depending on how heavily foot traffic goes through the area, which will determine the frequency required; start by sweeping away loose dirt particles, then use a mild detergent mixed with warm water when scrubbing surface being sure not to scratch the material itself.
For tougher stains, try using a specialized cleaner made for epoxy floors and follow instructions regarding the application process carefully – after washing off the solution, rinse the area down completely before drying it up properly either by letting air circulate naturally or wiping floor dry cloths should this method take too long time wise.
Deep Cleaning Techniques
Sometimes regular cleaning just isn't enough; if your garage floor has particularly stubborn stains that won't come off quickly no matter what you do, then it's recommended to perform a deep cleanse every few months, which involves applying an epoxy-friendly degreaser prior to scrubbing away residue left behind in order get rid of all grime buildup over time.
Additionally, a power washer can also be used, but make sure pressure settings are adjusted accordingly. Hence, as not to damage delicate surfaces while removing dirt/dust accumulations or hire professionals who will have proper tools at their disposal, like industrial-grade buffer machines capable of producing a polished finish quickly and efficiently without the risk of damaging any part during operation (which would cost more money to fix).
Handling Stains and Spills
Stains caused by certain substances, such as liquids spilled on the ground, may require special attention because they could cause discoloration or damage to epoxy flooring over some time if not treated properly.
Common sorts include oil & grease, which should be wiped off immediately using paper towels and then cleaned with a solution for removing them (check the label first to ensure it's safe to use on this type of material). When dealing with chemical spills, always wear protective gear like gloves and masks before attempting to treat the area since some may have harmful fumes – additionally, rinse the surface afterward to neutralize any remaining residue left behind after the initial cleanup process has been completed successfully.
Preventative Maintenance
To prevent further damage from occurring, place mats and rugs in high-traffic areas to protect against dirt, dust, and other particles that can accumulate over time, making cleaning difficult, as well as providing a cushion when people walk across so friction between their shoe ground doesn't cause scratches marks respectively.
Additionally, furniture pads, sliders underneath legs, and chairs tables stop these items from being dragged across, causing scuffing. Plus, avoid sharp objects with heavy impact, such as dropping weights onto the surface; otherwise, cracks could form and weaken the overall structure, eventually leading to complete failure down the line!
Lastly, regularly inspect any visible signs of deterioration quickly, possibly minimizing the risk of future problems arising due to negligence and proper care maintenance habits practiced consistently throughout the life span of an epoxy garage floor system.
Long-Term Care and Maintenance
As mentioned earlier, reapplying a protective topcoat every few years is recommended to maintain the floor's original luster even under heavy use conditions plus.
Calling professionals to check periodically to ensure everything is running smoothly, particularly areas hard to reach li, key corners, and walls where dirt accumulates quickly and is often difficult to remove manually due to lack of proper tools. You should monitor signs of deterioration closely to address any issues that arise soon as they become visible so that further damages will not occur—taking into account all advice above. Your epoxy garage floor system will look great for many more years!
Cleaning and maintaining your epoxy garage floor is essential for preserving its appearance and ensuring it lasts as long as possible. With the proper knowledge, supplies, tools, and techniques, you can consistently keep your epoxy floor looking new with minimal effort. Consider all the tips outlined in this article to ensure your garage looks great year after year and call professionals to check periodically to ensure everything is looking great!